With over 35 years in the language-education field, Bridge Education Group empowers a global community of English teachers at all stages of their careers.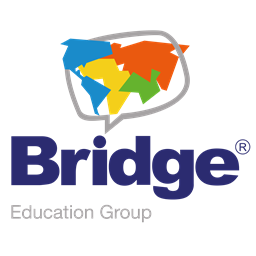 Bridge's continually growing portfolio of affordable, accredited, relevant TEFL/TESOL certification programs provides today's teachers with internationally recognized credentials for career advancement and lifelong learning. With over 20 courses, Bridge's learning opportunities range from topics such as Teaching English Online, CLIL, 21st Century Skills, Business English, to working with Young Learners & Teenagers. Many of Bridge's courses are approved for college credit at a number of universities worldwide and offer pathways towards higher education in the field of TESOL.
In addition to offering online teacher training courses, the BridgeUniverse ELT News Magazine is also a hub for data-driven in depth articles, webinars, and podcasts covering global trends that matter to English language educators and industry stakeholders. 
Learn more at www.bridge.edu/tefl