NILE is one of the world's biggest providers of training and development for English language teaching, offering courses and qualifications both face to face and online, in the UK and overseas.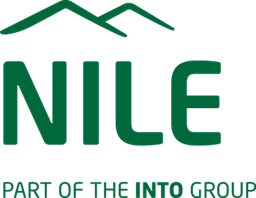 Since 1995, NILE has trained over 50,000 teachers from over 60 different countries, ranging from short specialist courses to Cambridge CELTA and Delta and a modular MA specially designed for ELT teachers and trainers, all now available online.
This award-winning digital division 'NILE Online' is responsible for the design and delivery of our well-established online teacher training and development programme. This suite is suitable for teachers across all contexts, levels of qualifications and experience, and is a unique, tutor-led programme, with a range of innovative, interactive functions. NILE Online courses are delivered on the Brightspace eLearning platform, with Playposit and Padlet and Zoom integration.
NILE's wide range of face-to-face programmes in the UK, Ireland and Malta, offer professional development tailored to individuals and groups across all areas of ELT, from teachers at primary to tertiary level, to university and government ministries. NILE is also regularly involved in consultancy and the development and implementation of large-scale education reform projects with prestigious teacher education institutions worldwide. 
Learn more at www.nile-elt.com