February 24, 2022 at 14:00 GMT/UK time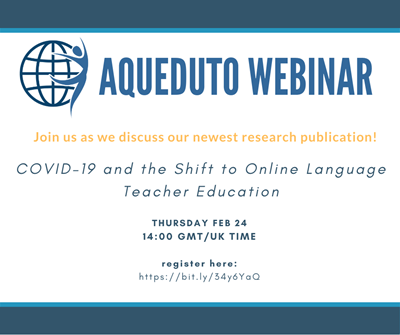 Simon Borg discusses the experiences of a diverse set of international providers of English language teacher education (ELTE) as they adapted to COVID–19 and shifted their operations online. The analysis highlights the range of challenges that arose during this process, factors that helped teacher educators address these challenges, and positive outcomes for organisations and teacher educators of the enforced transition to online delivery. The implications of the study for online ELTE will also be considered.
About the Speaker:
Simon Borg has been involved in language teaching and teacher education for over 30 years. He specialises in the design, implementation and evaluation of professional development programmes and policies and has completed assignments related to English language teacher education in over 20 countries. Details of his work and his blog are available at http://simon–borg.co.uk/.
This event has ended. Please watch the recording below:
Presentation: COVID-19 and the Shift to Online Language Teacher Education from AQUEDUTO on Vimeo.
Read the research: COVID-19 and the Shift to Online Language Teacher Education 
Register to join this free AQUEDUTO webinar
Join us as we discuss our newest research publication! 
Registration for this event is closed.
Thursday February 24th 2022 14:00 GMT/UK