Read AQUEDUTO's latest research piece on COVID-19 and the Shift to Online Teacher Education!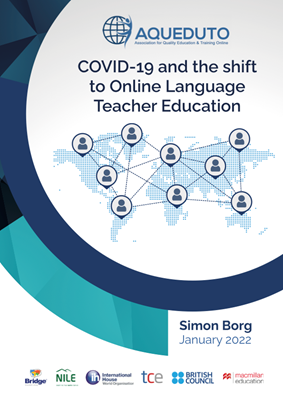 We are pleased to release our newest research piece: COVID-19 and the Shift to Online Teacher Education 
As a core part of our mission, we continuously seek to investigate online language teacher education and propel teacher training into best practices to ensure quality. With the onset of the COVID-19 pandemic, it quickly became clear that institutions worldwide were forces to transition to online-based teacher training programmes. With expert Simon Borg, we connected with teacher educators in nine different countries to learn how they responded to COVID–19 and the fast switch to OLTE (online language teacher education). The narratives are followed by a review of the key themes that they highlight and the report ends with some reflections on the implications of the study for ELTE.
About the Author:
Simon Borg has been involved in language teaching and teacher education for over 30 years. He specialises in the design, implementation and evaluation of professional development programmes and policies and has completed assignments related to English language teacher education in over 20 countries. Details of his work and his blog are available at http://simon–borg.co.uk/.